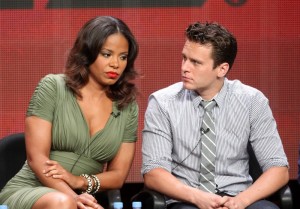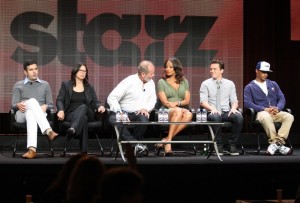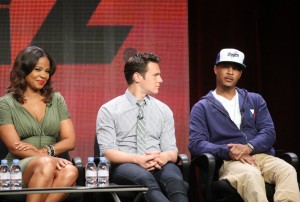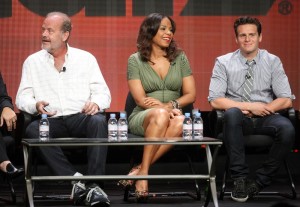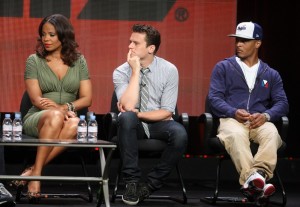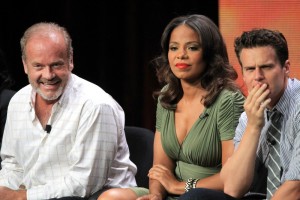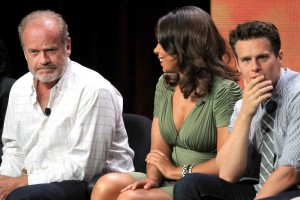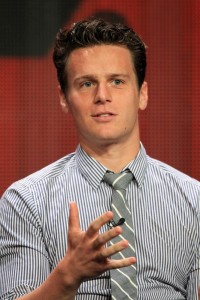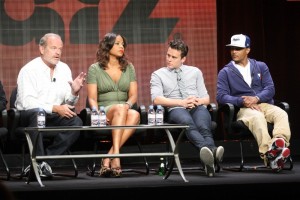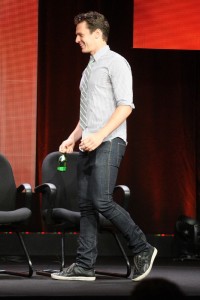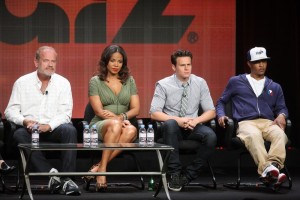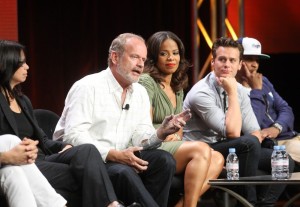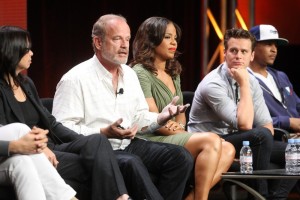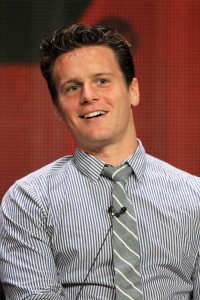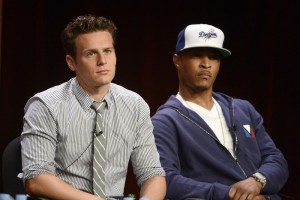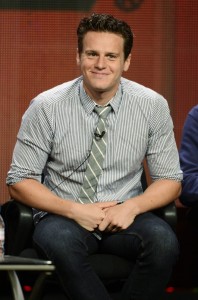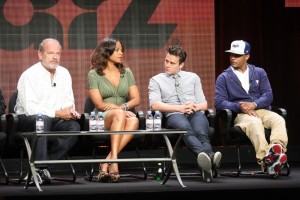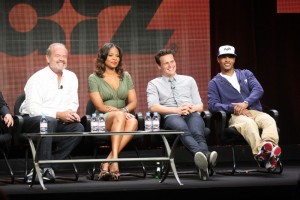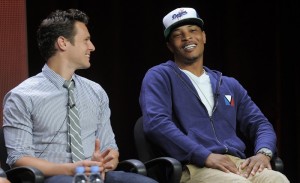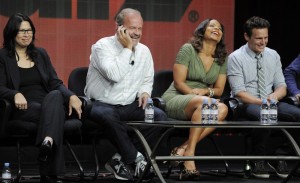 TCA 2012: Jonathan Groff on Going From 'Glee' to Starz's 'Boss'
Starz's political drama Boss added a touch of Glee when the series about a shady Chicago mayor battling a city and an incurable degenerative disease added Jonathan Groff for its second season.
Broadway veteran Groff was fresh off a role on Fox's Glee, playing the wily coach of New Directions rival Vocal Adrenaline. On the Starz drama, however, Groff's singing and dancing ways are history as he steps in to play Ian Todd, Mayor Tom Kane's (Kelsey Grammer) new right-hand man following the shocking death of Ezra Stone (Martin Donovan) in the season finale.
"Ian Todd is … very ambitious, very smart, very green," Groff told reporters Thursday at the Television Critics Association's summer press tour. "He's trying to catch up with all the things in the office and trying to make his way -- and get as close to Mayor Kane as he can … and holding on to deep dark secrets at same the time."
While the role is a far cry from Groff's singing ways on Glee -- his new co-star Sanaa Lathan joked that there would be "occasional song-and-dance number," and Grammer added that "Boss: The Musical can be seen at the Pantages" -- Groff noted it was that departure that drew him to the part.
"It's the complete opposite of my experience on Glee; they're two completely different projects and there's something about the Shakespearean and dramatic element of the show that I was really excited to sink my teeth into," Groff told The Hollywood Reporter after the session. "Both Glee and Boss are very unique in their own ways, and as an actor, you're trying to push yourself and do new things. This opportunity provided that in many ways."
While Groff hasn't heard from Glee producers about whether his Jesse St. James could return in Season 4, he'd welcome the call. "The last time it happened, they called me two weeks before; I never know what to expect from them, but certainly I'd love to go back," he said. "They think of the craziest, most exciting things, so whatever they would think of, I'd be thrilled to do."
THR